EPISODE #48 – September 30, 2011
Things Lost, Things Regained
Download standard podcast mp3 file – Episode 48
(right-click and "save as"…)
---
Fried Bubblegum
---
Brill Plans and More – For Sale Now!
---
The Red Palace
now closed
---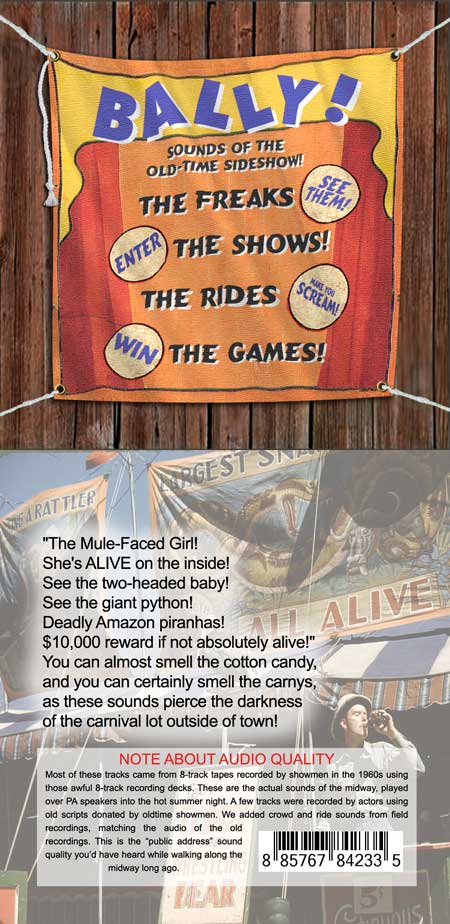 The NEW Bally CD
Available Now!
Hear samples HERE!
---
Conklin Shows Carny Dictionary
---
 SALE!
"PSEUDO HYPNOTIC ACT"
An act that plays well, full of
time-tested audience-foolers!
They'll believe in your
hypnotic powers when you perform
 "Blood Stopping"
"Stand 3 Men on Subject's Chest"
"Break a Stone on Chest"   "The Rigid Arm"
Just $4 for a pdf copy
---
Thanks also to The Freesound Project

---
---
This podcast is licensed under a Creative Commons 3.0 Attribution-Noncommercial-No Derivatives license.
That means you can download it, copy it, keep it, give it away, but don't change it, make it a part of something else, or sell it.