EPISODE #027 – June 28, 2009
My Guest:
Mab, Just Mab
DC's Own Sideshow Girl
Download standard podcast mp3 file – Episode 027
Right-click and "save as…"
—————
—————
News of the Week:
Oldest Recorded Human Voice
—————
"Actionable Offenses,
Indecent Phonograph Recordings From The 1890s"
Buy from Archaeophone Records
Buy from Amazon
—————
"Saving Grace"
—————
Mab, Just Mab
DC's Own Sideshow Girl
Mab's Awesome Balloon Skills
Mab as "Greta Goinsplitta" sings "Hotel Kalifornia"
(und you vill LIKE IT!)
———————————————
"BALLY, SOUNDS OF THE SIDESHOW" CD
Click here to see details on our web sales page
Or download album or individual tracks from Amazon:
———————————————
ALL BALLYCAST EPISODES ON A DVD-ROM
———————————————
THE MUSIC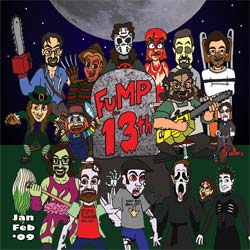 "Cast Iron Stomach"
by Tom Smith
of the Funny Music Project (FuMP) from "FuMP 13"
Buy from the Funny Music Project
—————
And then there's this piece of crap…
(please consider the context before you complain)
Stand Up and Be Counted
by Johnny Rebel
(Yes, it's the real album cover)
If there WAS a link, you can't imagine I'd post it.
but you can click here if you want…
—————
Music Courtesy Mevio MusicAlley


—————
This podcast is licensed under a
Creative Commons 3.0 Attribution-Noncommercial-No Derivatives license.
That means you can download it, copy it, keep it, give it away,
but don't change it, make it a part of something else, or sell it.