EPISODE #38 – May 31, 2010
Noel Benedetti
of the Hey Rube Circus blog
Download standard podcast mp3 file – Episode 37
(right-click and "save as"…)
---
WEBSITE(S) OF THE WEEK:
H.P. LOVECRAFT LITERARY PODCAST
---
YOG RADIO PODCAST (ITunes Link)
---
---
---
 BRILL PLAN – AUTHENTIC CARNIVAL JOINT
BUILDING THE 4-WAY JOINT + GAMES
CLICK ON THE TITLE FOR MORE DETAILS
Build a traditional wood and canvas carnival joint that plays on all 4 sides,
plus details of MANY games – 8 pages 8½x11″ – pdf copy emailed $4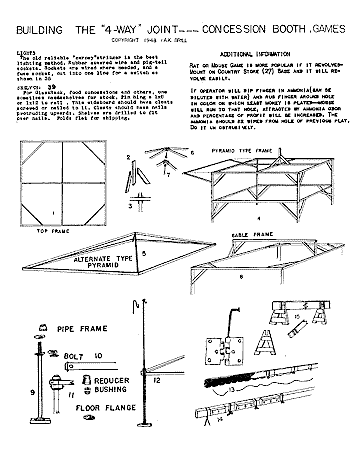 ---
"BALLY, SOUNDS OF THE SIDESHOW" CD
Click here to see details on our web sales page
Or download album or individual tracks from Amazon:
---
---
This podcast is licensed under a Creative Commons 3.0 Attribution-Noncommercial-No Derivatives license.
That means you can download it, copy it, keep it, give it away, but don't change it, make it a part of something else, or sell it.