EPISODE #40 – August 28, 2010
Dr. Mythsonian (Mike Melillo)
Download standard podcast mp3 file – Episode 40
(right-click and "save as"…)
"ON THE SHOW" with Dr. Mythsonian
---
The list is free online (above)
and it's included in my CDRom E-book:

"On the Midway"
(includes Brill's Bible, mentioned in the podcast)
Just $11.99 (free shipping)
---
Brill's Bible of Building Plans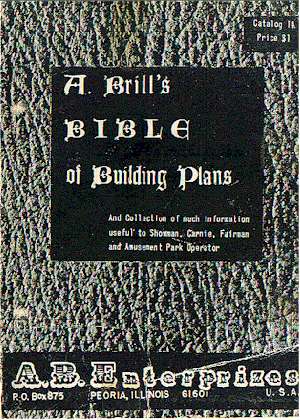 276 pages of fascination!  A rare piece of carnival history,
now available as a separate pdf just $5.99
---
Carnivale Lune Bleu Website
Apparently no longer updated
Tristan Brand's photos of Carnivale Lune Bleu
---
Penn Jillette interview
on BigThink
---
Download David Foster Wallace article
from Harper's Magazine – (Right click and "save as")
---
Symphony of Science
---
BLADE BOX PLAN
The classic Ten-in-One blowoff!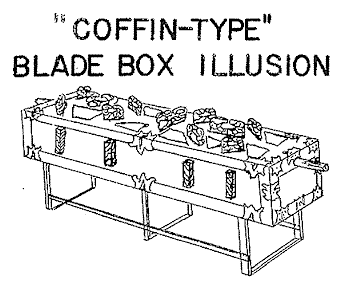 Complete Brill plan from 1948
just $4 for a pdf
---
---
This podcast is licensed under a Creative Commons 3.0 Attribution-Noncommercial-No Derivatives license.
That means you can download it, copy it, keep it, give it away, but don't change it, make it a part of something else, or sell it.