EPISODE #51 – February 22, 2012
WHAT TO DO WITH A BODY
 Download standard podcast mp3 file – Episode 51
(right-click and "save as"…)
————–
SUGGEST SOME INTERVIEWEES
 EMAIL ME AT
bally@goodmagic.com
————–
DOWNLOAD
STAGE MOVEMENT STUDY SHEET
(right click)
————–
————–
Vanity Sweet's Journey Through Burlesque
Blog now private
————–
Double amputee Amy Purdy walks the slack rope
————–
I miss it…
20 Minutes of peace, then this, then rewind,
do it 6 more times then go home … now it's all digital.
————–
The Order of the Good Death Blog
————– 
MIicrosoft Security Essentials
————–
The funniest showbiz story ever …
(STARTS AT 35:00)

Radio Rashy podcast Ep. 57
————–

Mark Evanier's blog "News From Me"
————–
FREE Microsoft Sharepoint Designer 2007
————–
Squidling Brothers Circus Sideshow
—————
Why didn't I see these glaring flaws
in my stage movement?
————–
Watch Mark Wilson's stage movement
Clearly he's practiced every motion…
————–
Indiana University stage movement class
————–
Guildhall School of Music and Drama
————–
 Coastal Carolina University movement class
————–
My NEW UPDATED CD:
"BALLY – SOUNDS OF THE SIDESHOW"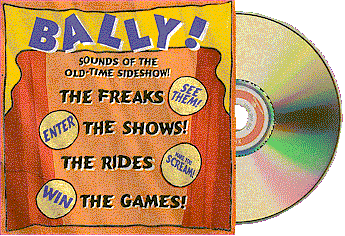 Hear samples & order directly from me HERE
 Hear samples & order from CDBaby HERE (2 free tracks available)
—————
—————

Music Courtesy Mevio Musicalley
 Thanks also to The Freesound Project and The Internet Archive
————–
 This podcast is licensed under a
Creative Commons 3.0 Attribution-Noncommercial-No Derivatives license.
That means you can download it, copy it, keep it, give it away,
but don't change it, make it a part of something else, or sell it.