EPISODE #51 – February 22, 2012
WHAT TO DO WITH A BODY
 Download standard podcast mp3 file – Episode 51
(right-click and "save as"…)
---
DOWNLOAD
STAGE MOVEMENT STUDY SHEET
(right click)
---
---
Vanity Sweet's Journey Through Burlesque
Blog now private
---
Double amputee Amy Purdy walks the slack rope
---
I miss it…
20 Minutes of peace, then this, then rewind,
do it 6 more times then go home … now it's all digital.
---
The Order of the Good Death Blog
---
MIicrosoft Security Essentials
---
The funniest showbiz story ever …
(STARTS AT 35:00)

Radio Rashy podcast Ep. 57
---
Mark Evanier's blog "News From Me"
---
FREE Microsoft Sharepoint Designer 2007
---
Squidling Brothers Circus Sideshow
---
Watch Mark Wilson's stage movement
Clearly he's practiced every motion…
---
Indiana University stage movement class
  Coastal Carolina University movement class
---
My NEW UPDATED CD:
"BALLY – SOUNDS OF THE SIDESHOW"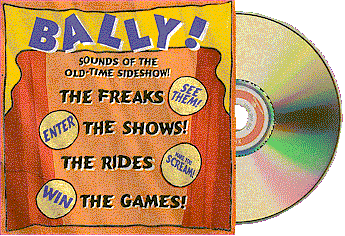 Hear samples & order directly from me HERE
 Hear samples & order from CDBaby HERE (2 free tracks available)
---
---
 Thanks also to The Freesound Project and The Internet Archive
---
---
This podcast is licensed under a Creative Commons 3.0 Attribution-Noncommercial-No Derivatives license.
That means you can download it, copy it, keep it, give it away, but don't change it, make it a part of something else, or sell it.